Forest River RVs for Sale
When founder Peter Liegel had a vision in 1996, he foresaw a RV company which would be dedicated to helping travelers experience the joy of the outdoors by building better recreational vehicles.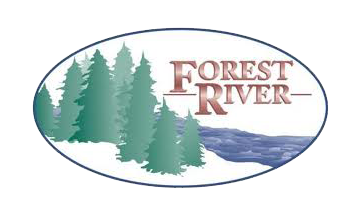 Continually growing, the company now operates multiple manufacturing facilities throughout the mid-west and west coast. It doesn't matter if you're looking at a Rockwood Roo, Wildwood Sport, Rockwood Signature Ultra Lite or Rockwood Ultra Lite; each of the company's many brands utilize high-quality construction and unique design concepts at an affordable price.

Forest River's large production capacity enables the company to fill customer orders promptly without having to cut corners or rush through production procedures.This is just one example of how the company strives to ensure every family who purchases a Forest River product receives a recreational vehicle which not only serves their needs, interests and budget; but lifestyle as well.

At Dave Arbogast RV Depot, we're proud to offer a wide selection of Forest River products including the Rockwood, Wildwood and Work and Play models . Also, our state-of-the-art website allows our customers to easily find the Forest River RV they are looking for which just a few clicks of the mouse.
A family owned and operated business, we are nationally recognized for excellence in sales, service and parts. It doesn't matter if you're dropping off your Forest River RV for service or looking to buy one, we want to provide all of customers with a laid back, no hassle, purchasing experience.
So what are you waiting for?
Don't wait another minute to check out a Forest River RV today.



Tweet